Numusic and Nuart
- iameven.com
I went to Numusic this weekend, and coincidentally, Nu art.
Numusic is an annual music festival in Stavanger. It has been going for 14 years now, but I've never been even though I love new music and live close to Stavanger. The last years I found out about it after it ended. Usually a good while after. I'm not good at discovering happenings in the area either, probably because I don't read dead-tree newspapers.
But this year Fonda LaShay told me about it a couple of weeks in advance and that she would be going with her boyfriend Ole, Like she had been the last 6 years. So there was no excuse this time.
Thursday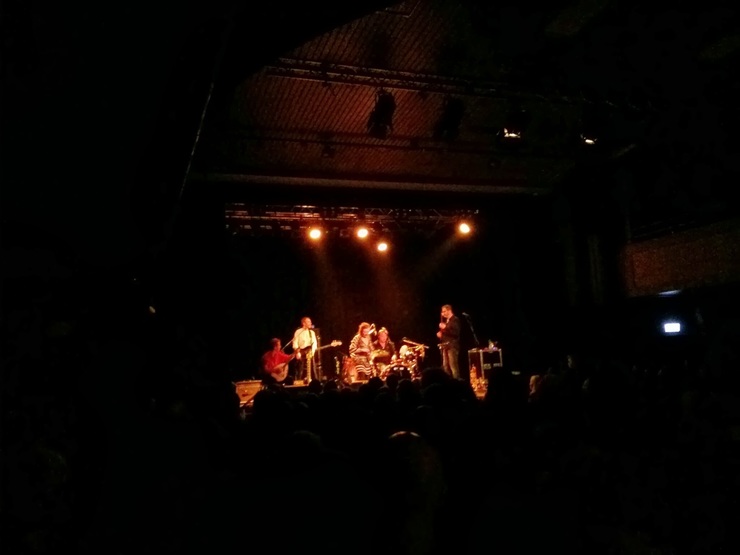 It started on Thursday at Folken where Mari Boine had the opening concert. I found it to be surprisingly good because I didn't really know what to expect, and came to a performance with great energy and mostly excellent songs. Joik-jazz-rock actually works. After that the party continued in Grottene beneath Folken were a new label under Brilliance had their opening party. Nite Sprite played some 80's inspired music with heavy beats. I had to leave earlyish to catch a bus and get to work the next day.
Friday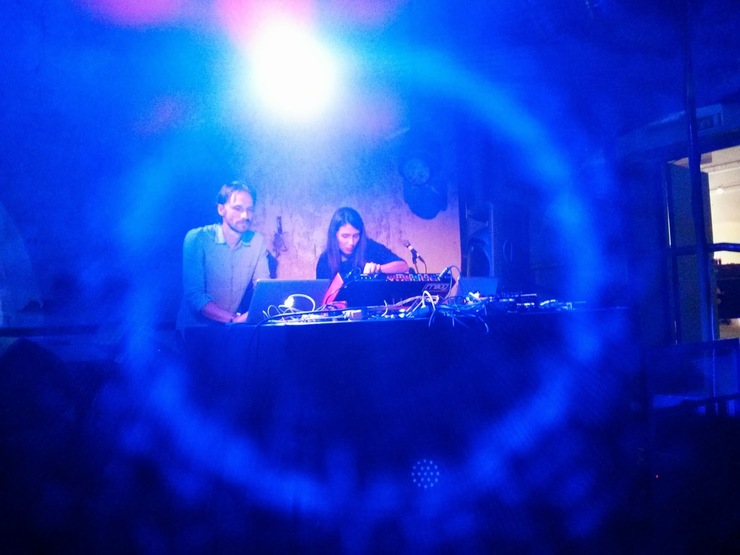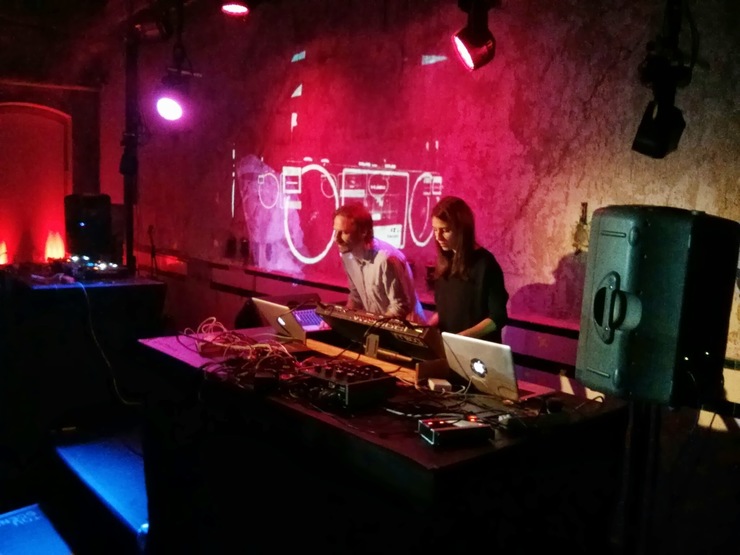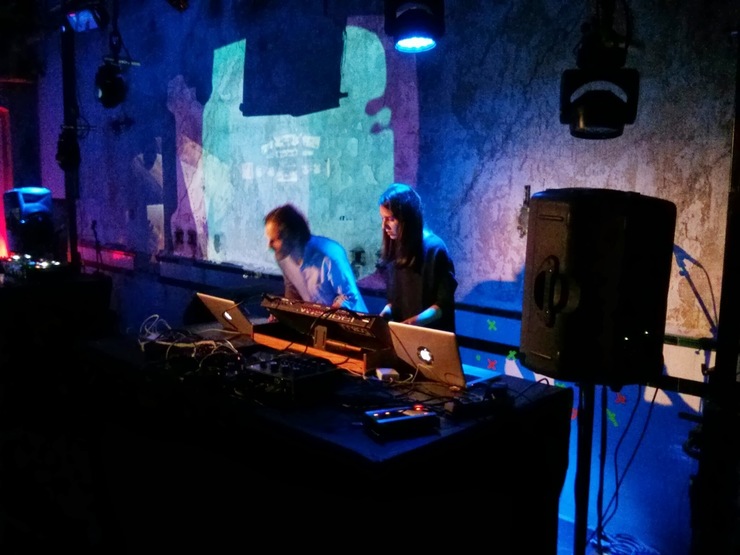 Fonda found out that Kolumbus had this campaign for a 3-day bus pass during the festival. That would actually have been good to know about before Thursday since I started robbing my piggy bank for bus money. Kolumbus decided to start advertising for that on Friday, better late than never I guess.
I actually walked over Storhaug to get to Tou Scene because I didn't want to wait 8 minutes for the next bus. I came there early to almost empty rooms. It was the first time I've been to Tou Scene and found it a bit confusing where to go at first, but I did manage to find a beer before Bishop started playing some atmospheric hip-hop at Scene 1.
When Fonda and Ole showed up we went down to the Machine room which is the coolest venue ever. Ole told me that it used to be darker, more rusty and atmospheric earlier, but I still found it to be quite cool. Ulf Eriksson played some deep, bass heavy Techno and TM404 followed up with TB303's and acid. We figured his name must be short for Teenage Mutant Teenage Turtles Not Found. Saschienne (pictures above) took the stage and played some really cool Techno. I got to see the start of Terranova's DJ-set, before heading up to Scene 1 where Sisy Ey gathered on stage. They sounded really cool in concept but all their music sounded exactly the same, so I ended up walking around for a bit before stumbling upon Fonda and Ole at the bar.
We decided to just wait for FM Belfast to start playing at Scene 1. Now, most bands I see can keep up the energy for a couple of songs, Mari Boine's band switched it up with letting a different member carry most of the song so that the band could keep it up, with awesome bass, drum, guitar and trumpet solos. In FM Belfast everyone gave it all, all the time for maximum awesomeness. Definitely check them out if you have the chance.
Saturday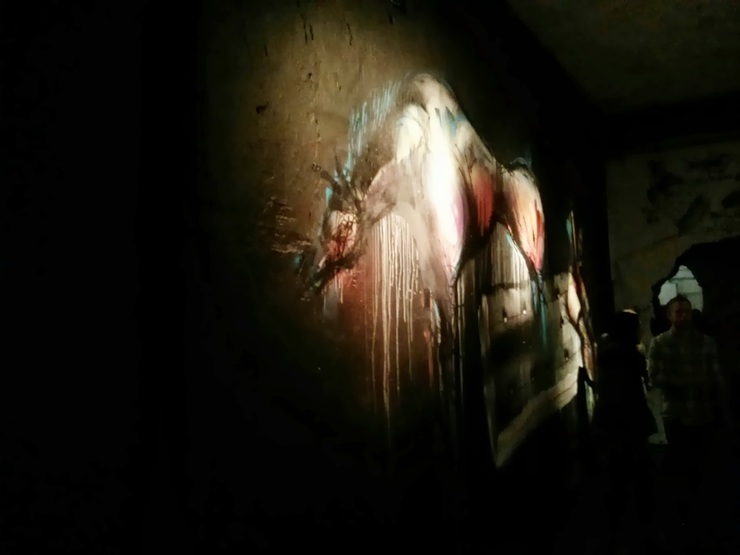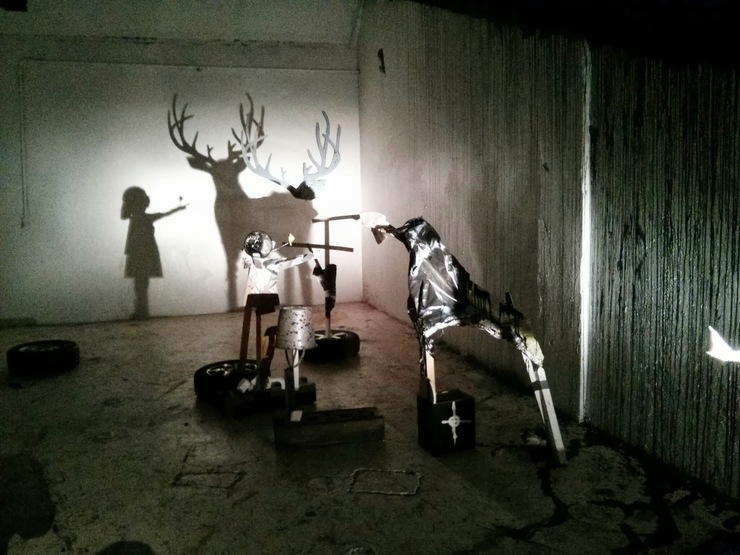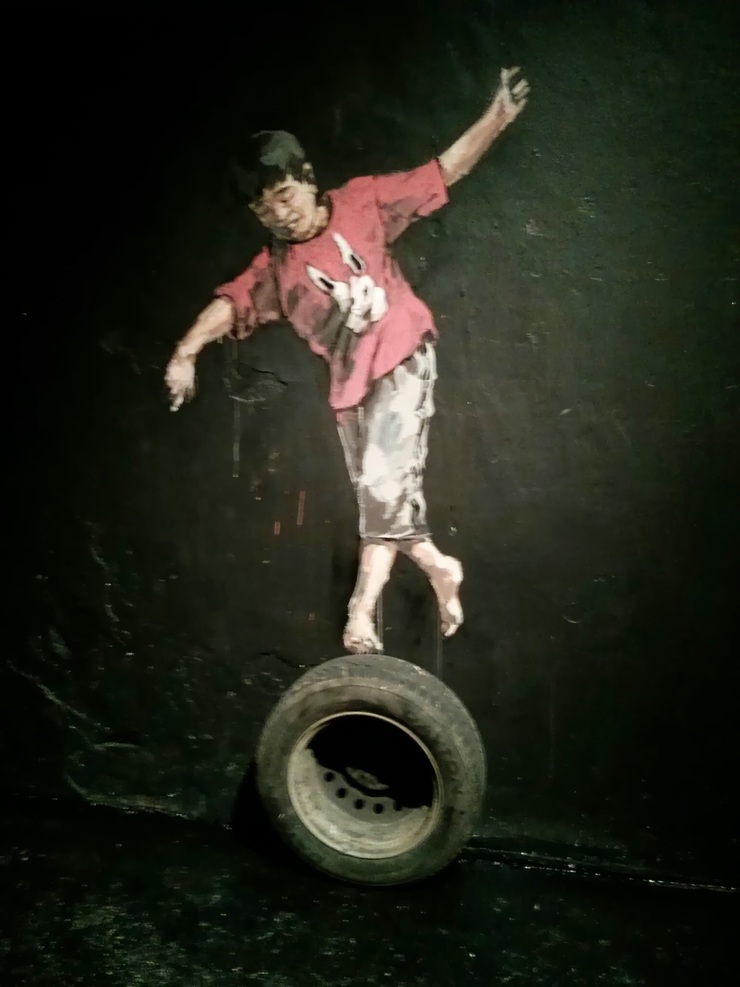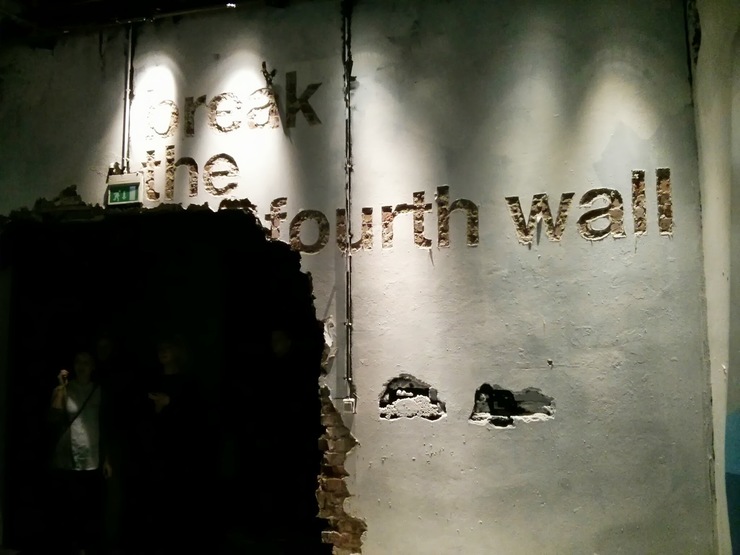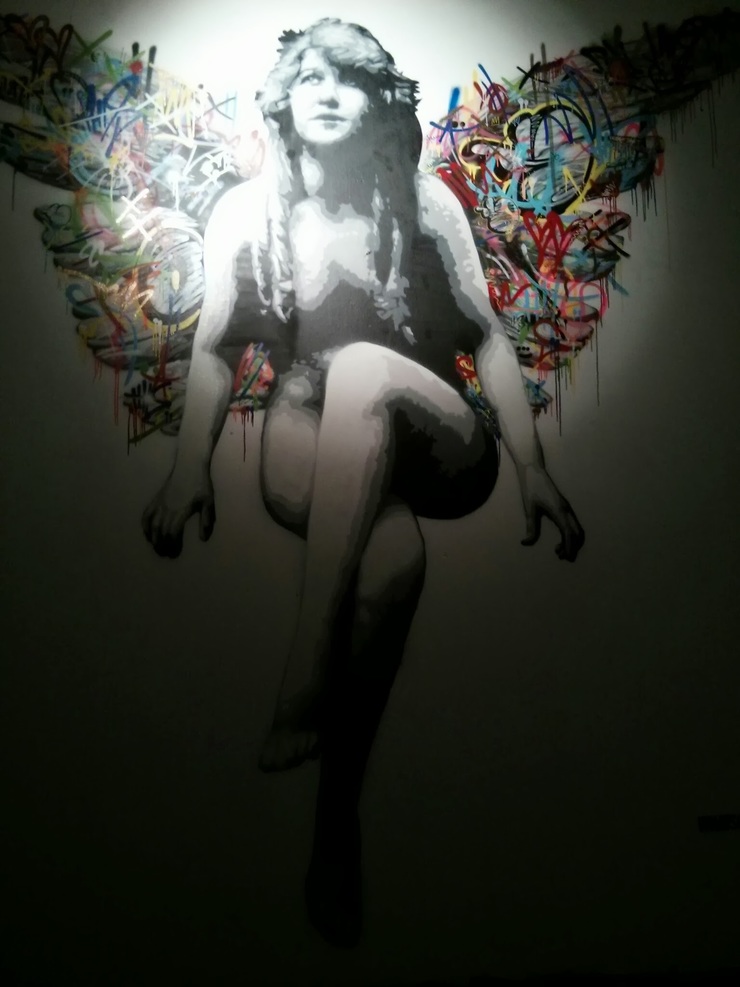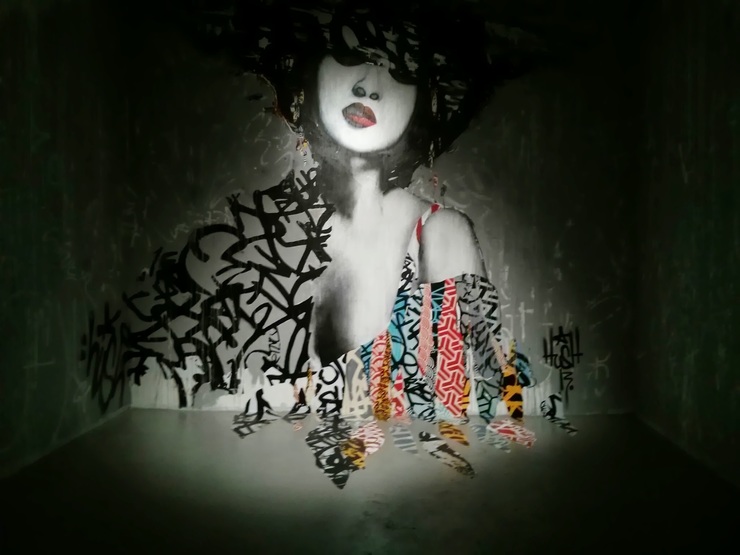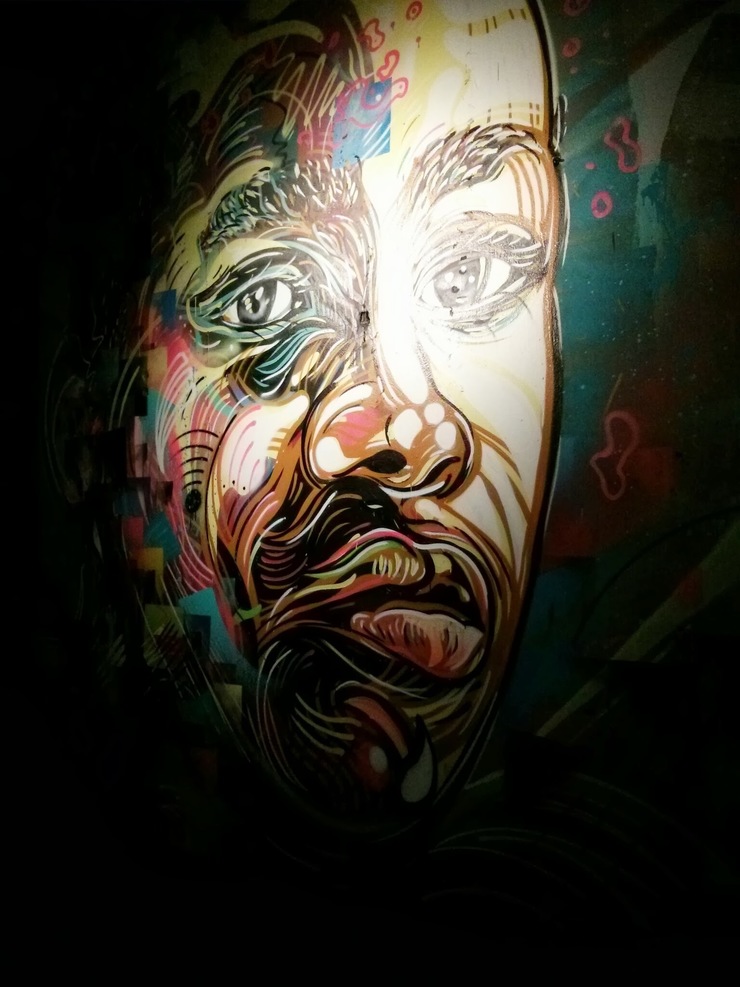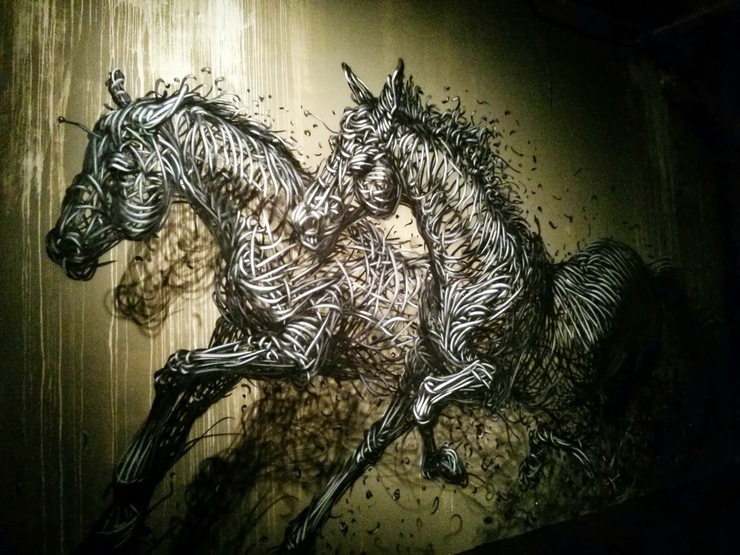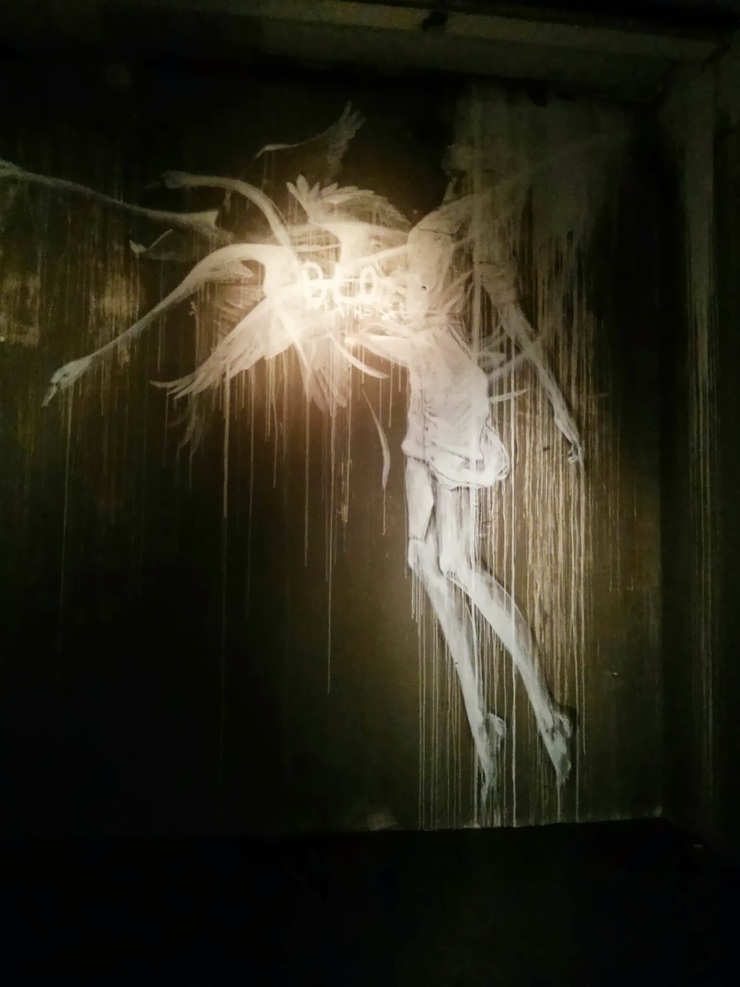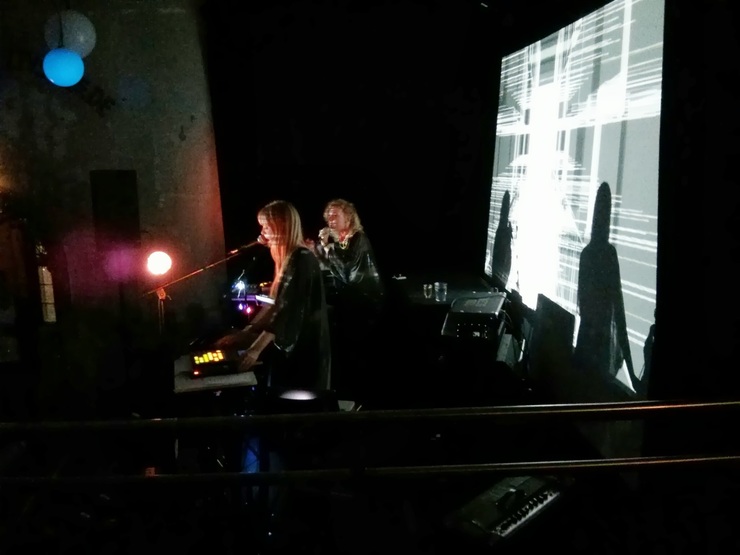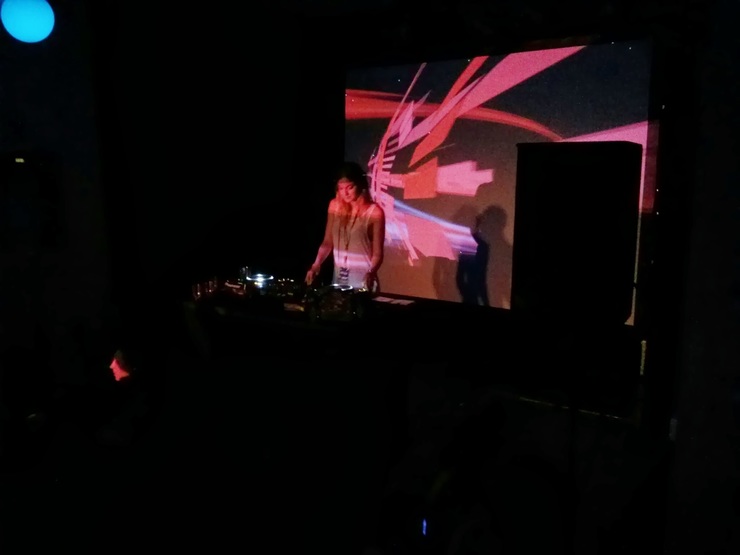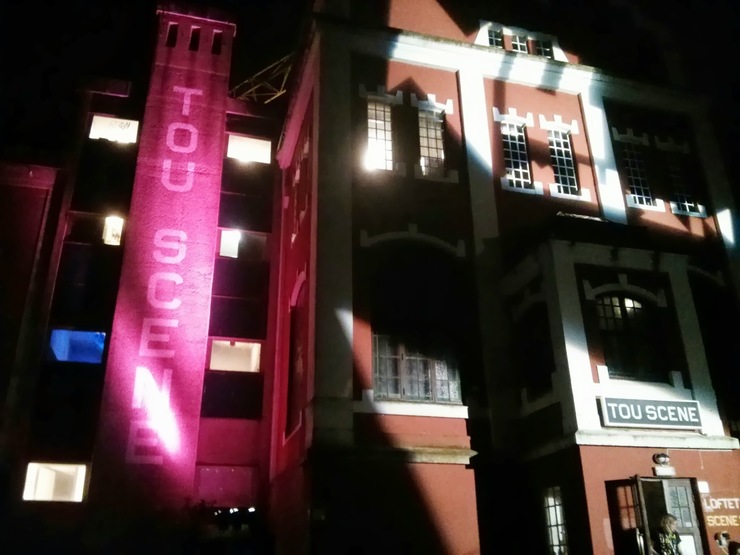 Nuart opened at 19:00, but we didn't get there until 20:30 which was actually good enough. It was quite crowded but I managed to snap some pictures. Most of these are close to 3 meters tall (maybe taller), I don't think that comes across in the photos.
Since I didn't have anything I really wanted to see until 23:30 I ended up going between the rooms a bit. Started in the machine room where Nite Site was DJing, the Eon Hood in scene 2, before King Knut at scene 2. Because all of these started 15 minutes apart I got the start of all of those before moving down to the machine room again to see some of Andre Bratten and some of An On Bast before getting up to Scene 1 and what I thought would be the main event, Lee 'Scratch' Perry and The Orb. It wasn't. It sounded somewhat out of sync between vocals and music, so I went back to the machine room and Thomas Urv. I've never been one to worship DJ's and what they do but watching this guy play was pure fun. He somehow managed to scratch the tracks into sync. He also had 4 decks and vinyls kept disappearing and appearing out of thin air.
After watching most of his set I went to Scene 1 again, as you can tell I moved around a bit, to see Lemâitre. I liked their music and visuals but at this point I was so tired of standing that I went to Scene 2 simply because they have couches there. So I sat down for a while and listened to Charlotte Thorstvedt DJ some awesome deep house. When it felt like I was close to falling asleep I got my phone to message Fonda that I was heading home, but found she had already beat me to it.
In summary
I really like the concept and will try to get to it again next year. When going to live events I do prefer watching artists perform their music and that is not always clear when there is one guy doing something in front of a computer. The highlights for me were Mari Boine and FM Belfast, I definitely recommend them if they ever play nearby and would love to see both perform again.